Join AAHP and @patchafoundation this Saturday, October 30 from 10:30am to 2:30pm at New Hampshire Tower Apartments free health screenings, with no insurance required. Screenings offered include (but are not limited to) biometric screenings for BMI (body mass index), blood cholesterol, blood pressure, and blood glucose/A1C, and HIV testing. ⁠ ⁠
Carefully monitoring your biometric numbers is vital to developing a plan that includes goals and benchmarks towards improving your health and preventing the development of heart disease and other serious health complications. These screenings can help identify chronic conditions before they become life-threatening illnesses. Your biometric numbers are especially important if you are obese, prediabetic or diabetic.⁠ ⁠
HIV testing helps individuals prevent the spread of HIV and also empowers them to get treatment earlier. Treatment can help HIV-positive individuals reduce their viral load and potential harm to their immune system.⁠ ⁠
For more information, contact Elsa Sohahong-Kombet at 240-777-3806 or 301-233-9668.⁠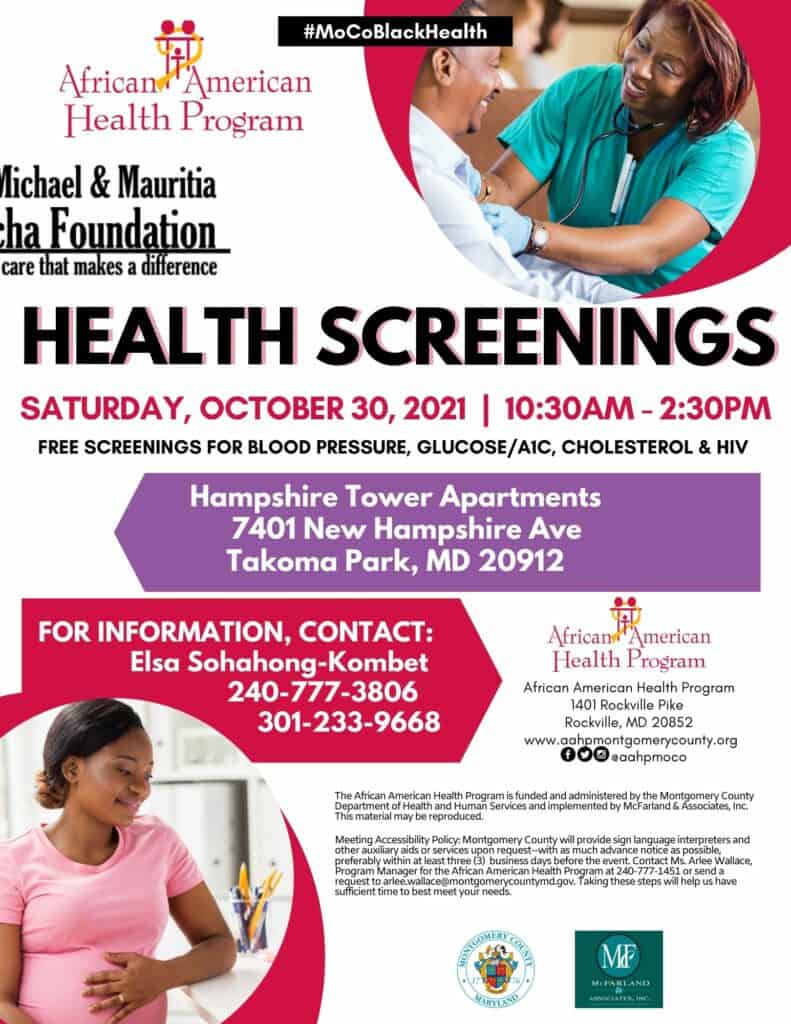 Please share! Click here to download.