Join The Gaston and Porter Health Improvement Center, Inc. and Maryland Community Health Resources Commission, the Montgomery County Federation of Families and the Montgomery County Health Department for a conversation about COVID, the Delta variant and vaccines with youth in the Black community. The event will be held on zoom on Thursday, October 28 from 7pm-8:30pm.
Have questions about COVID-19 and the Delta Variant? Want to learn how to prevent infection and stay safe? Have concerns about the vaccine? Get all your questions answered on this FREE webinar. We're inviting young people and adults to an intimate conversation about COVID-19, the Delta Variant and the vaccines.
Please bring your questions for our featured speaker Dr. Qiana Matthews, Professor of Microbiology, Alabama State University and her team.
Join the conversation at the Zoom link here.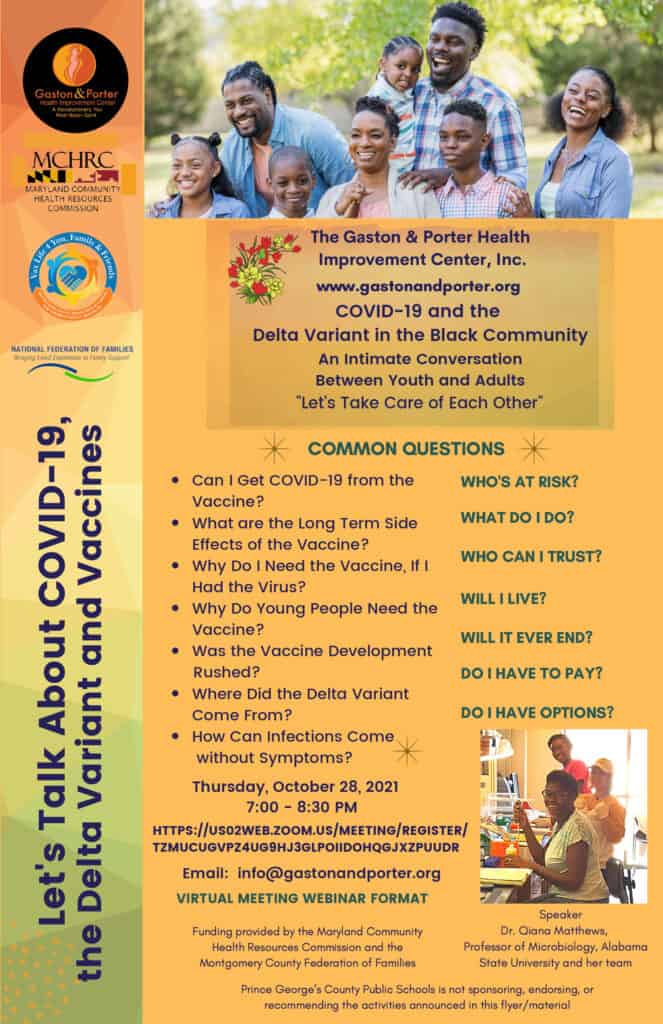 Please share! Click here to download.